Gift an app for Christmas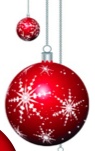 Record your course as you walk it so you can study, visualise and plan your ride. No more wheeling and never miss a jump again! Used by novices to Olympians.
Record your course walk with GPS
Add photos, videos, comments and striding
Automatic minute markers
Share courses or download pre-recorded courses
Make Paper Maps
Free LITE version
Calm start box nerves and avoid costly penalties by browsing the fences on your iPhone before you ride.
CrossCountry works anywhere in the world. Does not require mobile connection or internet.
Used by Bettina Hoy, Paul Tapner, Mark Kyle, Francis Whittington, Stuart Tinney, Shane Rose, Clayton Fredericks and many more...
It is a brilliant way to record and understand courses quickly and easily. I've used it at 4 events this year and have come home clear and under time each time

It saves time, it's very accurate, it's very easy to use

I used to drive a long way to an event, just to miss a fence. Since I started using CrossCountry app I haven't missed a single one